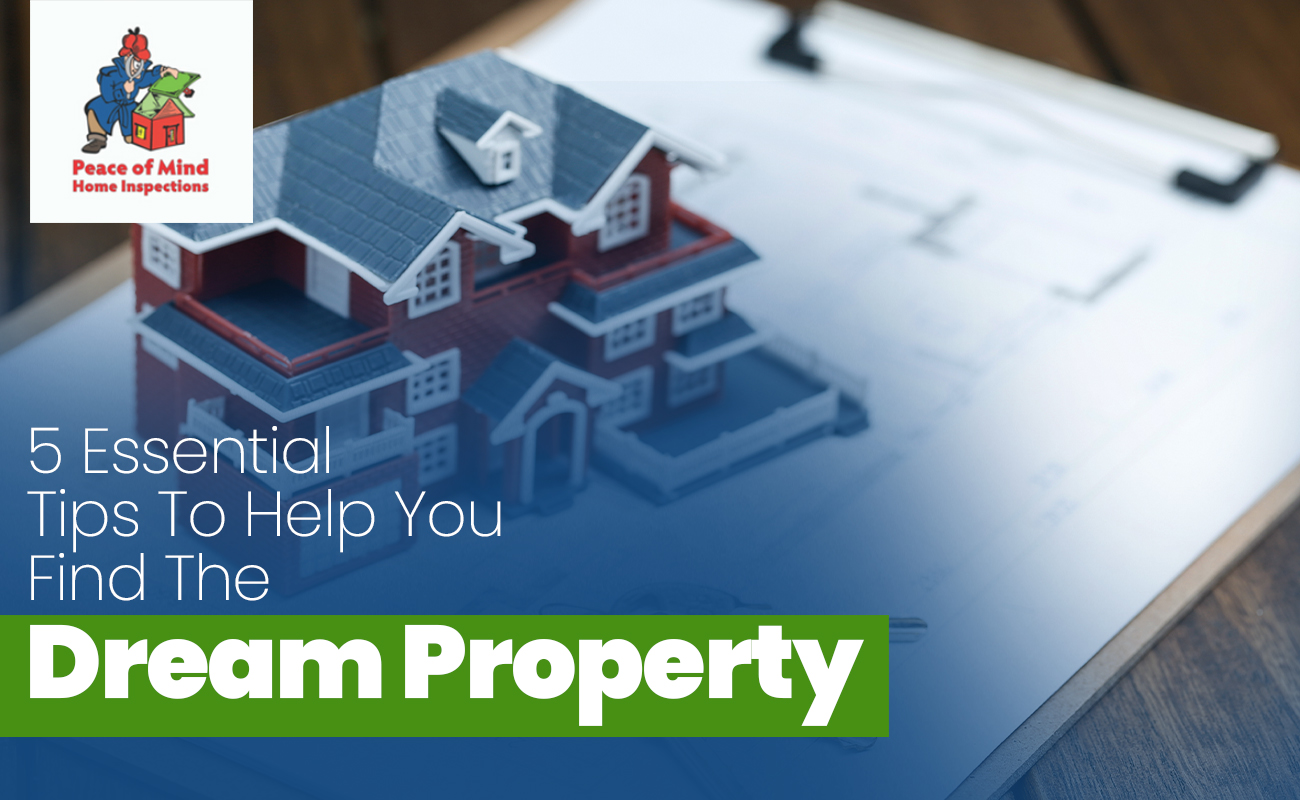 5 Essential Tips To Help You Find The Dream Property
Purchasing a home is one of the most significant and one of the most emotional times. Finding and purchasing a home can be both exciting and overwhelming. From searching for the perfect property navigating the financial details, and finally closing the deal, the journey of becoming a homeowner is filled with highs and lows.

The initial excitement of finding a home that you love and that matches all your requirements can be tremendous. It's the feeling of finding the perfect place you could see yourself living in for many years. However, as the process moves forward, the emotions can become more complicated. The uncertainty and fear of making such a big financial decision can be stressful, and it can be hard to trust that you are making the right choice.
Since it is a long and time-consuming process, from getting a loan and closing to a home inspection in Sarasota, it can all be emotionally draining, especially for a first-time buyer. Still, in the end, it's a huge reward.
It's important to take a step back, remember why you started this journey, and keep your eye on the prize: the home of your dreams.
5 Essential Home-Buying Tips To Help You Find Your Dream Property
If you are on the hunt for your dream property, it can be difficult to find the perfect place. To help you out, we've compiled a list of our top 5 essential home-buying tips to ensure that you're well-equipped when you finally take the plunge into homeownership. Read on and find out how to secure your ideal home today!
What to Consider Before Buying a Home
Here are some essentials before starting your home-buying journey. First, you need to be aware of your credit score and history. This gives you an idea of what kind of interest rate you can expect to get on a mortgage, and it's also a good indicator of whether you'll qualify for a loan in the first place.
Next, figure out how much you can afford to spend every month. Remember that your mortgage payment will likely be your largest monthly expense, so be sure to factor that in. Also, don't forget other associated costs like insurance, taxes, and repairs/updates.
Finally, think about your long-term goals and needs. Are you looking for a starter home that you can grow into? Or do you need something that's move-in ready and fits all of your current requirements? Once you better understand what kind of property you're looking for, the home search process will be much easier.
Budgeting Tips for Home Buyers
If you're buying a new home, having a clear budget is important. Here are a few budgeting tips for home buyers that will help you find your dream property:
Know your down payment. One of the biggest things in determining your monthly mortgage payments is your down payment. Before beginning your search, calculate how much you can afford to put down on a new home.

Consider all costs associated with homeownership. When budgeting for a new home, factor in all associated costs, such as property taxes, insurance, maintenance, and repairs.

Get pre-approved for a mortgage loan. Getting pre-approved for a mortgage loan will give you a better idea of how much house you can afford. Be sure to shop around and compare interest rates before selecting a lender.

Stay within your budget. It's easy to get lost in the excitement of finding the perfect home, but it's important to stay within your budget. Remember, your goal is to find a home that meets your needs and fits into your financial plans for the long term.
Researching the Market
When it comes to researching the market, there are some things you need to keep in mind. First, you must be aware of your budget and what you can realistically afford. Second, you need to have a good understanding of your needs and wants in a property. Lastly, you need to be familiar with the current market conditions in your area of interest.
To start, look at your finances and determine how much you can spend on a new home. It's important to factor in not only the purchase price of the property but also associated costs like closing costs, moving expenses, and any renovations or upgrades you may want to make. Once you have a good idea of your budget, start looking at properties within your price range.
As you look at different homes, pay attention to what features are most important to you. For example, if you have a large family, you'll want to ensure the home has enough bedrooms and bathrooms to accommodate everyone comfortably. If entertaining is important to you, look for homes with open floor plans and ample space for entertaining guests. Keep a list of must-haves so you can narrow your search quickly and easily.
Finally, stay up-to-date on market conditions in your area of interest. This will help you gauge whether or not now is the right time to buy and will also give you an idea of what prices are currently being paid.
Finding Your Ideal Property
Not every house will be your dream home, but with a little homework and some tips, you can find the perfect property for you and your family.

Initially you need to begin by figuring out what kind of property you want. Are you in search of a single-family home or something larger like a multi-family unit? Once you know the type of property you're interested in, you can start narrowing your search.
Next, consider your budget. How much do you want to spend on a new home? This will help you narrow down your options even further.
Once you know the type of property you want and how much you can afford to spend, it's time to start looking at properties that fit your criteria. You can start by searching online listings or working with a real estate agent.
If you find a few potential properties that meet your needs, it's time to look closely. Pay attention to things like the condition of the property, its location, and any other features that are important to you. Schedule appointments to view the homes in person, and take the time to really explore them. Once you've found the perfect property, it's time to make an offer! 
Negotiating the Sale
There are a lot of homes on the market, and it can be tough to know where to start. The following tips will help you narrow down your search and find the perfect home for you and your family:
Negotiating the Sale:
When you find a home you love, it's important to make a fair and reasonable offer. Work with your real estate agent to develop a competitive offer that will give you the best chance of getting the home. Be prepared to negotiate back and forth with the seller in order to come to an agreement that works for both parties.
Getting a Home Inspection:
Before you finalize any purchase, it is getting a professional home inspection in Sarasota, FL is crucial. This will help identify any potential problems with the property so that you can make an informed decision about whether or not to buy it.
Financing Your Home:
Unless you're paying cash for your home, you'll need to secure financing in order to complete the purchase. Talk to your bank or mortgage lender about getting pre-approved for a loan, so you know how much money you'll have to work with when it comes time to make an offer on a home.
Finding your dream property can be an empowering experience with the right tips and guidance. We hope this article has provided you with five essential home-buying tips to help you on your journey. From researching the local neighborhood and understanding what type of loan is best for you to carefully assessing your budget and hiring a real estate agent, these home-buying tips will make you one step closer to owning that perfect house. So don't wait any longer – start searching now!
In conclusion, buying a new home is a big step, but following these tips can make the process a little easier. Remember to enjoy the journey, it may be stressful at times, but it's also a big milestone. It's important to be well-informed and well-prepared and to take your time. Additionally, don't hesitate to contact professionals, like a mortgage broker, a real estate agent, or an inspector, for a home inspection in Sarasota, FL, guidance and support throughout the process.
When you choose Peace of Mind Home Inspections, you can trust that you are getting a thorough inspection that will give you peace of mind during the home-buying process. Our inspection services are designed to make the purchase process easier for buyers by identifying any potential issues with the property. You'll receive a detailed report, making it easy for you to understand the condition of the property, and our team is always available to answer any questions you may have.