Benefits of a Pre listing inspection in Punta Gorda FL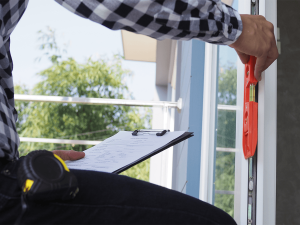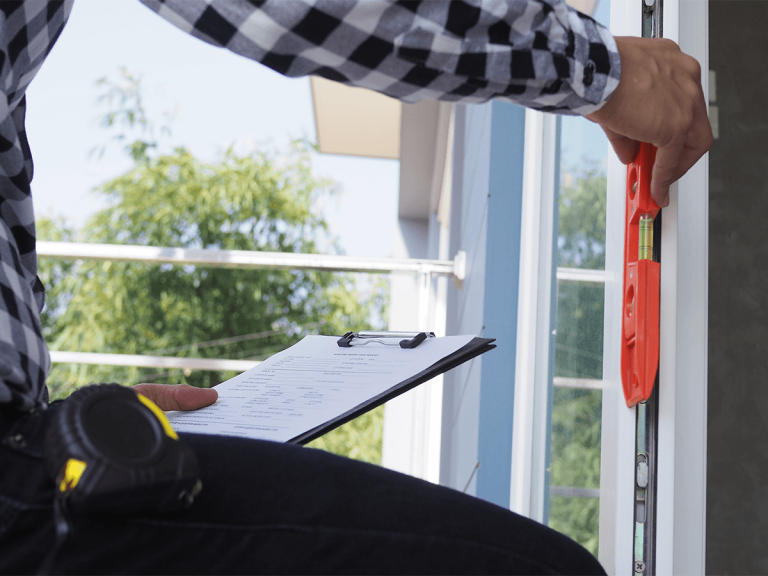 What is a pre listing inspection in Punta Gorda FL?
A pre-listing inspection in Punta Gorda FL is a home inspection done before listing the house for sale in the real estate market, this is usually requested by the seller of the property. For the seller, having this information about the property can be helpful in the beginning of the selling process. Having this inspection gives more time and control over repairs and prices to the seller so they can estimate home price more accurately before it's on the real estate market.
Peace of Mind conducts the pre-listing inspection in Punta Gorda FL from the perspective of a home buyer. Home inspectors assess the home's overall condition going from the bottom to the top and even in every nook and cranny. Our certified home inspector will compile all the findings into the comprehensive inspection report, highlighting any issues found and offering recommendations for repairs or replacements that are needed, some of them urgently and others not so prioritary.
What do a pre listing inspection cover?
Our pre listing inspection in Punta Gorda FL will cover all the major systems, components and structures of the house: 
Heating and cooling system.

Electrical system.

Structure integrity

Sewer pipelines.

Roof condition.

Interior, and exterior appearance.
Also, our inspectors will take care of identify some common problems not visible in front of the eyes:
Roof damage.

Plumbing leaks.

Electrical hazards.

Radon.

Pest infestations.
Selling Or Buying A Property? You'll Need Help From Certified Home Inspectors!
Why should you get a pre listing inspection in Punta Gorda FL?
On average, a home inspection cost goes around the 3 digits  and usually takes around 2-4 hours to complete the inspection. Depending on the state, some pre listing inspection is not necessary for the seller but it can make the transactional process smoother.
Similarly, homeowners will have Peace of Mind when preparing to sell their property with a pre listing inspection in Punta Gorda FL, because it gives them an opportunity to make necessary repairs prior to selling the property. A pre listing inspection provides sellers the opportunity to estimate cost of repairs or include the costs of any repairs in the final selling price with the buyer, describing all the repairs of the property to be done.
Pre listing inspection in Punta Gorda FL, eliminates unforeseen costs after the transaction. A pre listing home inspection in Punta Gorda FL, also gives home-buyers Peace of Mind, because they know any disclosed issues will have been professionally addressed before they make this major investment.
What if you do not get a pre listing inspection in Punta Gorda FL?
If a seller does not have the financial stability to make necessary repairs, they likely do not have the funds to pay for a comprehensive pre listing inspection in Venice, FL. Sellers should fully disclose any issues known about their property to the buyer or their realtor. 
A pre listing inspection in Punta Gorda FL will identify any problems before a transaction ensues, so they can be addressed prior to the buyer's home inspection. This helps facilitate a smoother, more profitable closing.
The benefits to having a pre listing inspection in Punta Gorda FL, prior to selling your home far outweigh the reasons not to hire a pre listing home inspection.
Benefits of a pre listing inspection in Punta Gorda FL
Getting a pre listing inspection in Punta Gorda FL or just a home inspection from a professional home inspector from Peace of Mind is the best way to understand the condition of your property. If the home inspector notices severe defects, it is better to know about them sooner rather than in the middle of a transaction. Getting the report with all the information about your home is the key for you to prepare your listing and avoid surprises down the road.
You can avoid common negotiations that only take over fixing repairs or issues found by the home inspector as main discussion. With your pre listing inspection in Punta Gorda FL, you will already account for the condition of your home,
Having the information upfront for both the buyer and seller will help both parties stay on the same page as the transaction continues. If the buyers bring their own home inspector with a different report, you will have your inspection report back up to compare. 
Aside from listing the main issues of your home if any, you can use the pre listing inspection report in Punta Gorda FL in a positive way. To attract the attention of homebuyers you can describe a list of positive features that your home already has. This supported with your pre listing report is a great tool for engaging new interested people. For example, the inspection may reveal that your roof is in excellent condition, you can use the inspection report to promote that on the listing. Sharing some good results of the pre listing inspection is a great way to build trust with prospective buyers.
Price your home fairly and accurately
It is tricky  to choose the right price to list your home heading to the market, it is for any home. You must be prepared to not scare away potential buyers by pricing too high, having a wrong belief of the good condition of your house, but you do not want to lose money on the table by pricing it too low, either. You have to work with your realtor requesting a pre listing inspection in Punta Gorda FL.
The report can help get you to the right spot to price your property. Additionally, you can reference the inspection report to justify the cost.
Attract serious homebuyers
Most prospective buyers may be skeptical about the home's condition. They think if the home is a good investment  or a waste of money. However, by sharing the findings of the pre listing inspection in Punta Gorda FL made by Peace of Mind, sellers can attract more serious buyers who understand the condition of the home. The information offered by the home inspector can help cast away doubts and concerns about the house, and their interest in the home is a sign that they want the process to move forward.
Summarizing, having a pre listing inspection in Punta Gorda with Peace of Mind is far a good option if you want to sell your home with everything under rule. Exposing the main issues of the house the same way with the good parts is a great indicator to homebuyers. Home.
Pre listing inspection in Punta Gorda FL only takes some dollars from your budget but helps you a lot getting more serious buyers willing to go forward with the transaction. So be ready and prepare your home for an inspection, do your homework, start decluttering all those dirty areas. Make a plan to repair any visible issue, clean and organize the spaces for a showing home session. Finally get ready to receive the pros at Peace of Mind  for your pre listing inspection in Punta Gorda FL. 
Check out our services on our website and give us a call whenever you are ready!
Avoid Problems, Hire Certified Inspectors!
Please, leave us your message and we'll be happy to help you with your inspection.

Hi, my name is Rick Blake, and I am a certified home inspector. I have been in the business for over 20 years and have helped thousands of families buy or sell their homes. I am passionate about my work and take pride in providing honest, unbiased opinions about a home's condition. As a certified home inspector, I am trained to identify potential problems with a home's structure, systems, and components.