Pricing Strategies To Get The Maximum Out Of Your Home Sale
Home selling is a daunting task that homeowners come across in their life. It's also not an easy task to do on your own. When selling a home, many things need to be considered, and it's important to know what you are getting into. That's why we have created this home selling guide for you!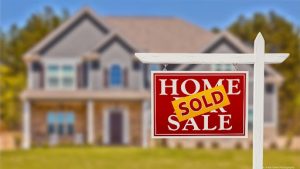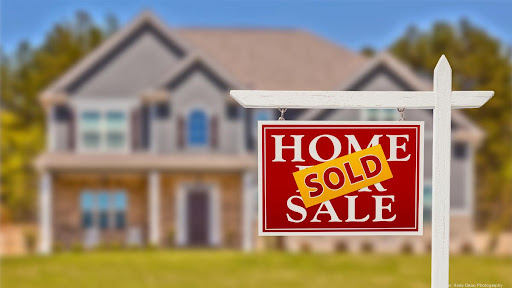 This guide will help you answer all the questions when selling a home and equip you with the knowledge needed to make an intelligent decision. So first, let us just jump in straight to the five secrets for selling your home fast.
Vital Secrets That You Should Know When Selling Your Home Fast!
There are many things to keep in mind when selling your home. You want to make sure that you get the most money possible. But there are other things you should consider, such as ensuring that the house is in good condition and has all of the necessary amenities for a prospective buyer. This article has outlined five key strategies to help you get the most out of your home sale. We recommend using these strategies to ensure your home is best positioned for a successful sale.
Know Your Market Value

: Knowing what your house is worth in the current market is vital. You should know how much it would cost to buy a similar property in your area. Knowing this will help you make an educated decision when it comes time to sell your house. A Pre-Listing Inspection assists Sarasota homeowners in selling their homes to get a clear idea of their value according to their current condition.
Make Your Home Stand Out:

One of the best ways to sell your home fast is by making it stand out from other homes on the market. This means that you should be making sure that it looks nice from both inside and out. You should also be doing whatever you can to make your home unique and exciting. For example, if your home has a pool in the backyard, you could put a giant diving board in the backyard or add an underwater light show. A

Pre-Listing Inspection in Sarasota

, Florida, allows you to get a checklist of minor repairs you can do before listing your house. A house with fewer issues cropping up in a buyer's inspection is sure to sell quickly. 
Make Your Home Visible:

Another vital way to sell your house fast is by making sure that it is visible on the market. We highly suggest that you make sure your home is "show ready" by posting signs around the neighborhood, hiring a well-known real estate agent, and getting your space listed on the

Multiple Listing Service

(MLS).
The importance of Landscaping: Landscaping can make a big difference when you're selling your home. It can increase curb appeal and make potential buyers feel more welcoming when they pull up to your property. However, landscaping can also be a significant investment, so it's essential to consider the ROI before you make any changes (in case you don't have one). If you're selling in an area where homes tend to sell quickly, you may not have the luxury of waiting for your landscaping to pay off. In this case, it's often best to stick with low-maintenance plants that will stay healthy with minimal care. On the other hand, if you're selling in a slower market, you may have more time to recoup your investment through higher sale prices. Ultimately, it's crucial to weigh the costs and benefits of landscaping when selling your home to ensure you get the best return on your investment.
Don't overprice

: Your home should be priced at a reasonable rate and won't be considered too expensive so that potential buyers can see it has value. At the same time, you should price your home at a level where you don't go into loss. Most real estate agents recommend that sellers price their homes between $10,000-$20,000 below the asking prices of similar homes in the same neighborhood. This way, buyers can still get a great deal without going into debt or overspending on their home, and you sell your home faster.
Get A Realistic Value for Your House:

Many people believe that price is the most critical aspect of a sale, but this mindset can often lead sellers to underprice their home to sell it as quickly as possible. However, you should not be too concerned about getting the house sold speedily or finding a buyer willing to pay high prices; instead, you should focus on getting the highest price for your home. Because there are so many factors that go into the process of selling a property, it is essential to make sure you price your home correctly. Suppose you have a solid real estate agent who can help you list and market your property. In that case, they will likely be able to find buyers at a reasonable price. You can also work with a real estate agent who is experienced in selling properties and other agents to price your home right.
Prepare For The Sale:

When you plan for a sale, you should ensure that the house is clean and tidy so that the condition of your property will not turn buyers off. You should also ensure that the home is well-lit, with clean windows and doors. You should also remove any items on your driveway that would otherwise cause maintenance problems for buyers when they park their cars in front of your house.
The inspection process is an essential part of any real estate transaction. A professional home Inspector in Sarasota helps bring transparency to real estate transactions. Inspectors will look for structural issues, identify potential problems, and provide solutions to those problems. This process helps buyers make better choices, and sellers get the most out of a sale.