How Certified Home Inspectors in Venice FL work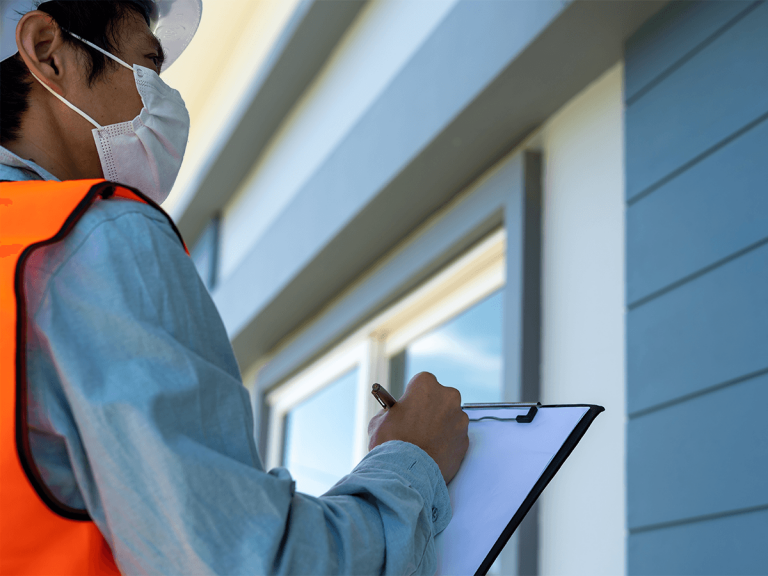 Who are the Certified Home Inspectors in Venice FL?
If you are a realtor in the real estate industry, a regular person in the market looking for a new home, or just a person who wants to know more about it, you may hear about certified home inspectors Venice FL. It's important to make sure that everything in the property is in order. That's where Certified home inspectors Venice FL can help. 
Their job is to inspect the properties inside and outside to make sure that there are no hidden problems when it comes to moving into a new or old house. Certified home inspectors Venice FL are trained to look for any and all potential problems with a property. They will take their time to go through every corner in the building making sure that nothing is overlooked. This way, you can be confident that the property you're buying or selling is in good condition and won't need any major repairs in the near future.
Peace of Mind Home Inspections offers you reliable services with experienced certified home inspectors. They will help you in the first instance, what to know about an inspection and how they perform it. Over the years, we have helped many people to have peace of mind in their homes across Venice, Punta Gorda, Englewood, and North Port.
Why do you need Certified Home Inspectors in Venice FL?
Many people think they can go through a home inspection on their own when selling or buying a home, but this is not always the case. A home inspection itself is not only to see what is wrong at a glance but check all the nooks and crannies. Some inspections need special equipment and experience to confirm a problem.
A home is one of the most significant investments you'll make in your lifetime. So when it comes time to purchase a new home, you want to ensure everything is in order. This is where a Certified Home Inspector comes in. Peace of mind home inspections is conducted by certified professionals who check every nook and cranny of a home to ensure that it is safe and up to code. This way, you can be confident that your new home is a wise investment. a certified home inspector will also provide you with a detailed report of their findings, so you can take care of any necessary repairs before moving in.
Not only does this give you peace of mind, but it can also save you money in the long run. So if you're considering purchasing a new home, be sure to schedule a Peace of Mind Home Inspection first. It may just be the best decision you ever make.
There are many things to look for when inspecting a property, and hiring a certified home inspector is the best way to ensure that nothing is missed. If you're considering buying a new home, hire a certified home inspector Venice FL to check it out first. It could save you a lot of money and headaches in the long run. Have in mind to ask your realtor for this test. 
Selling Or Buying A Property? You'll Need Help From Certified Home Inspectors!
Do Certified Home Inspectors in Venice FL, only check the home on their own experience?
Certified home inspectors not only inspect the physical structure of homes but also check for compliance with local building codes. Some cities and counties require licensed contractors to perform all home inspections, while others allow Certified home inspectors to do them. Certified home inspectors with years of experience who stay up-to-date with the latest changes in building codes are usually the best qualified to perform code compliance inspections.
Building code compliance is just one aspect of a Certified home inspector's job. They also check for safety hazards, such as trip hazards in walkways, electrical hazards, and gas leaks. Certified home inspectors also look for signs of pests, such as termites and carpenter ants. If any problems are found, the Certified home inspector will note them in their report so that you can have them repaired before moving in.
Hiring a home inspector is one of the best ways to ensure that your new home is safe and up to code. Don't take chances with your investment – make sure to hire a certified home inspector Venice FL before you buy!
What should Homeowners do when selling a house before Certified Home Inspectors Venice FL come?
There is a checklist of tasks homeowners should address prior to a home inspection in Venice, FL:
Clean and remove clutter around the interior and exterior of the home and all inspection areas. This includes appliances, closets, attics, basements, and crawl spaces, to name a few.

Check the various systems certified home inspectors Venice FL, will address, including the functionality of windows, electrical outlets, light switches, ceiling fans, garage doors, and ventilation ducts, among others.

Address safety and security matters such as smoke and carbon monoxide detectors, fire extinguishers, gas lines, and chimneys, as well as pest extermination.

Tackle minor repairs and take care of basics. Change light bulbs, replace torn screens or broken windows, unclog drains, re-caulk around tubs, sinks, and windows, clean or update grout, trim trees and shrubs, clean gutters, and remove debris from around the air conditioner compressor, downspouts, and foundation vents, and things of this nature.

Last-minute preparations include removing pets from the residence; having keys ready to electrical boxes, outbuildings, and gates; removing laundry from the washer & dryer; unloading dishes from the sink or dishwasher; and leaving paperwork pertaining to any repairs, maintenance, or insurance claims.
What if I do not get Certified Home Inspectors Venice FL?
Certified home inspectors in Venice FL can save you a lot of money by helping you avoid buying a property with hidden problems. Hire a Certified home inspector today and have peace of mind knowing that your new home is in good condition to live with your family
Have you ever bought a house only to find out later that it needed major repairs? It's a sinking feeling and one that can be avoided by hiring a home inspector. Certified home inspectors at Peace of Mind are trained professionals who know how to spot potential problems with homes. 
Something important to have in mind is that home inspectors are especially crucial if you're buying an older home. These homes often have hidden issues that can be expensive to fix, but a Certified home inspector will be able to spot them before you buy. This way, you can negotiate with the seller to have the repairs made before you move in or walk away from the deal altogether.
Finally, at this point, almost everyone agrees that an inspection is vital to know what is going on inside and outside the property we are planning to buy. Peace of Mind Home Inspections gives you trusted services so you can be sure that you are living with no hidden dangers. Please, feel free to contact us to schedule your home inspection!
Avoid Problems, Hire Certified Inspectors!
Please, leave us your message and we'll be happy to help you with your inspection.

Hi, my name is Rick Blake, and I am a certified home inspector. I have been in the business for over 20 years and have helped thousands of families buy or sell their homes. I am passionate about my work and take pride in providing honest, unbiased opinions about a home's condition. As a certified home inspector, I am trained to identify potential problems with a home's structure, systems, and components.