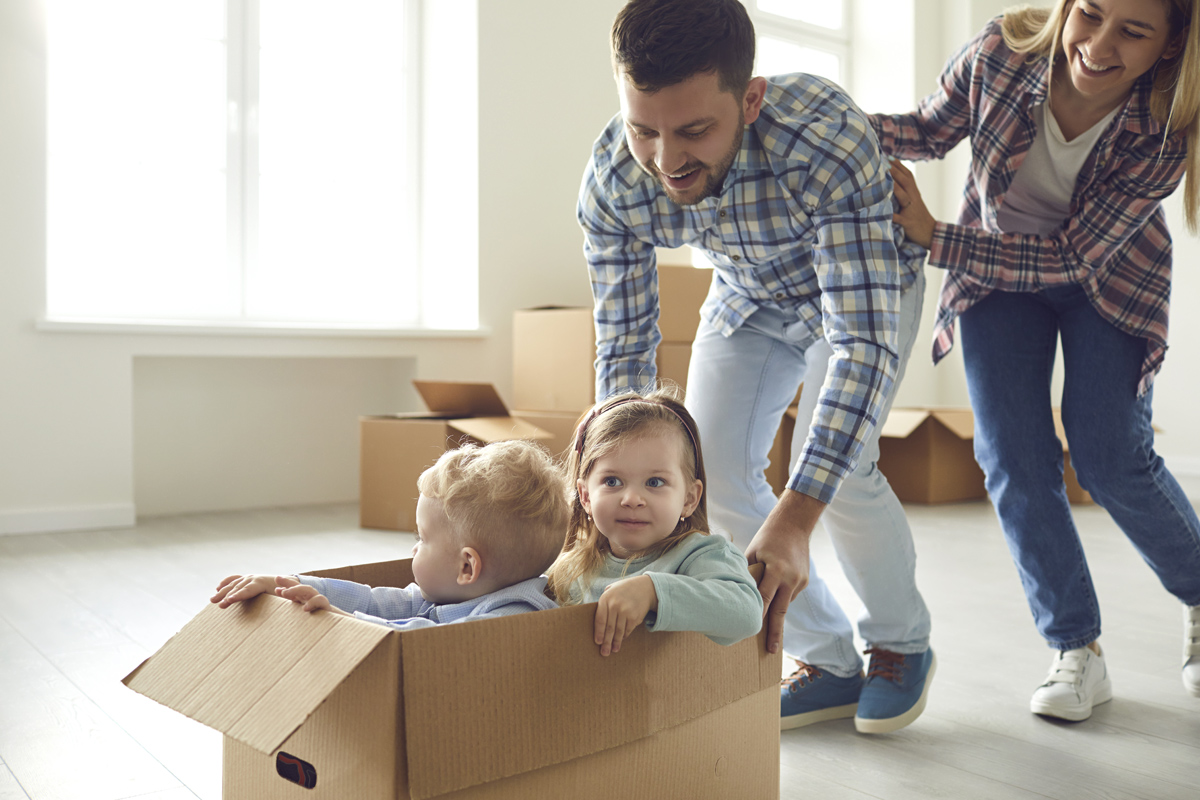 Dos & Don'ts for Rookie Home Buyers
Buying your first home is as thrilling as it is nerve-wracking. It's easy for rookie buyers to get caught up in minutiae and forget about some of the practical matters. Here are ten tips for any first-time home buyer from the perspective of Peace of Mind Home Inspections:
1. Don't look for a house before you apply for a mortgage.
To put it bluntly, looking at houses before you've established your budget is practically guaranteed to break your heart. Not only will you be essentially taunting yourself with things you can't have, but you will also waste time looking at homes you cannot afford. Getting pre-approved or prequalified for a mortgage is also very attractive to sellers: they will know that your offer is genuine and realistic.
2. Do use a buyer's agent.
Why would one sale need two agents? The seller's real estate agent is required to act in the best interest of the seller during negotiations. The buyer's agent, on the other hand, is obligated to act in the best interest of the buyer. A rookie home buyer could be outmatched by a veteran real estate agent, and might not get the best deal as a result.
3. Don't spend all of your savings.
Yes, you did save for your dream home, and, yes, this home is pretty dreamy, but you should never exhaust all of your savings by acquiring the home. When you calculate the price, be sure to include your closing costs, down payments, relocation expenses, and a large-ish chunk of money to take care of an unexpected expense. Expect the unexpected expense.
4. Do research first-time homebuyer programs.
According to NerdWallet, you might qualify for a special loan to cover your down payment. These loans are sponsored by the federal government for first-time homebuyers. Ask your mortgage broker for information on your options.
5. Don't forgo a home inspection.
Remember that unexpected expense? A home inspection can uncover major problems before the sale is final–giving you the opportunity to decide if your dream home is worth the cost of repairs. If you do choose to go through with a sale, you can negotiate with the seller to split the repair costs or even to deduct the cost of repairs from the total asking price.
Selling Or Buying A Property? You'll Need Help From Certified Home Inspectors!
6. Don't sugarcoat the situation.
Rose-colored glasses can warp your memories of the past, but viewing your prospective home through such lenses can wreck your future. You've dreamed about having a wrought iron spiral staircase since childhood, but does its presence make up for the massive foundation issues you would have to repair immediately? You and your three kids will love playing on the beautifully landscaped lawns, but does the huge yard compensate for the 700 square foot interior? You need to decide for yourself if the one feature you adore is worth all of the home's drawbacks.
7. Do be realistic about the costs.
The costs include renovation and maintenance. What will you need to change or repair before the house is move-in ready? Maintenance costs will include any recurring costs: insurance, utilities, etc. Ask your agent about the property taxes for the area. Consult with your insurance agent regarding rates for homeowners' insurance. Ask the seller to show you the previous year's utility bills so that you can get an idea of what your average payments will be.
8. Don't apply for any other credit before the sale is final.
Applying for any credit affects your credit score, specifically your debt-to-income ratio. Your lender will check your credit again before closing. When they see that your score has decreased, they could decide to change the interest rate or even cancel the mortgage completely.
9. Do make your first mortgage payment on time or early.
Buying a home is a hectic time. It is not unheard of for first-time homebuyers to forget about their first mortgage payment. Be proactive. Find out when the first payment is due. Discover if you'll be sent any reminders. If your payments are supposed to be automatically debited from your bank account, double-check with your bank on that day to make sure that the transaction was processed. You might even want to call the lender to see if you could submit your payment a few days early, just in case the automatic debit is not immediate.
10. Don't forgot a home inspection!
This mistake is so big, it needs to be mentioned twice! A pre-purchase home inspection will let you know of any potential issues or concerns. If the inspection finds a major problem, you can even negotiate with the seller for a lower price or to cover all or some of the repair costs. The home inspection is an excellent chance to learn more about your new home and should not be avoided!
Purchasing a home is one of the largest investments you will ever make. Don't be afraid to ask questions if you are confused or concerned. A few precautions during the purchasing process can prevent major problems down the road! 
If you have any unresolved questions please contact us! We will be happy to hear from you. What do you wish you'd known as a first-time homebuyer? Share your thoughts below! 
Avoid Problems, Hire Certified Inspectors!
Please, leave us your message and we'll be happy to help you with your inspection.

Hi, my name is Rick Blake, and I am a certified home inspector. I have been in the business for over 20 years and have helped thousands of families buy or sell their homes. I am passionate about my work and take pride in providing honest, unbiased opinions about a home's condition. As a certified home inspector, I am trained to identify potential problems with a home's structure, systems, and components.